BUSHIDOBOTS
is about a game with giant robots.

Bushido was the way of the samurai in the ancient Japan, it was referred to as the way of the swordship and scholarly.

It meant the perfect warrior should train body and mind.
This is the direct relation with the game idea, the player can defeat his oponents both by force or inteligence.


This is ME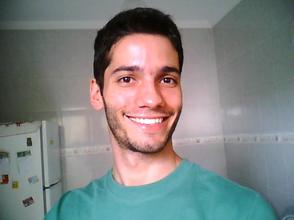 _My name is Daniel, thirty years old and a Brazilian:

Specialized in Aeronautical Engineering working with Simulator and Tools for Embraer - BR

Mechatronic Engineer - graduated by Usp - São Carlos - Brazil

Kung Fu instructor - training since 2002 at the Long Teh Association in São José dos Campos - Brazil

Game Designer - studying, testing and developing ideas and mainly the BushidoBots game since august/2010, there is an update here! I finished the prototype which is playable in the home page, now comes the improvements and the real deal, watch out the News page to find out more about the definitive version!

Sorry for the brief introduction, for more information, ideas, comments with game design send me an
e-mail
.
_Thanks
Kind Regards to all